Lada-Online publishes information about one of the most anticipated options of the new Lada Vesta NG – the EnjoY Vision Pro multimedia system tablet, which will be offered in the top version of the updated model. Officially, AvtoVAZ has not yet revealed the characteristics of the tablet, but the data about it has already reached the web. For example, it is known that the diagonal of the screen will be 10.4 inches, and the package in which EnjoY Vision Pro will be available will presumably be called Luxe Techno.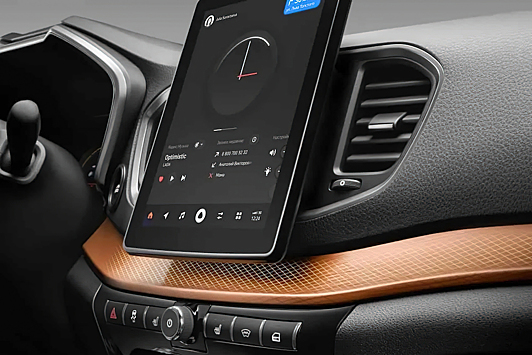 A photo: Motor.ruMotor.ru
The technical parameters of the tablet are as follows: the diagonal is 10.4 inches, the resolution is 960×1280 pixels, the brightness is 720 candelas per square meter and the contrast ratio is 1100:1. There are two USB connectors: type A 2.0 (up to 1.5 A) for recharging and data exchange with a smartphone and type A 2.0 (up to 1 A) for powering an external LTE modem. Dual microphone with noise canceling function. The operating temperature range is also indicated: from -40 to +70 degrees Celsius.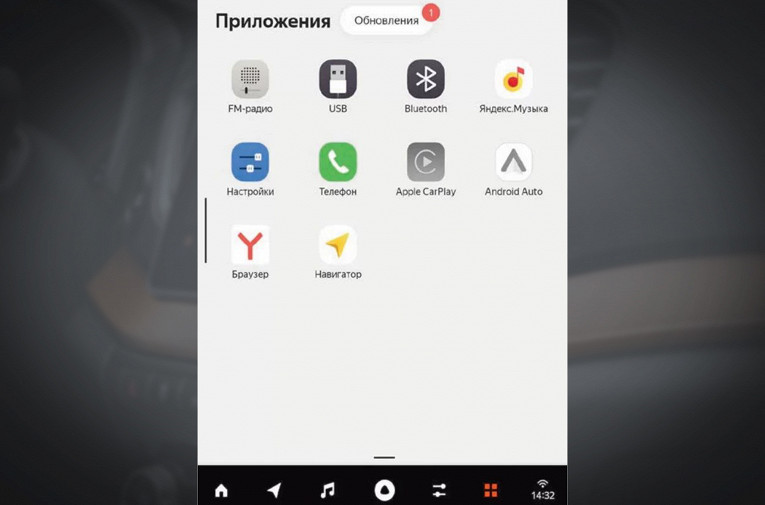 As for the functional characteristics of the main unit, it will be authorized in the Yandex system, that is, all services will be available to the user, from maps and navigation to music and Alice's voice assistant. But for this you need an Internet connection: for this you can use an external LTE modem with a SIM card or a smartphone.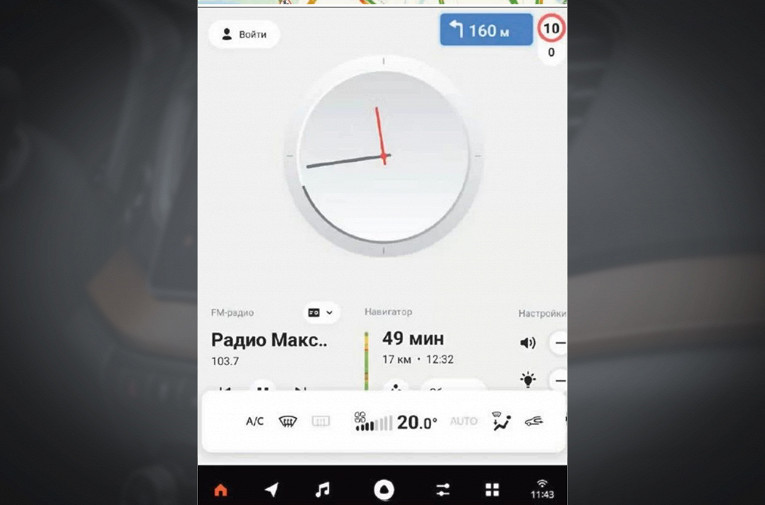 There will be several areas on the home screen: the first contains basic information and the second additional, located in the middle of the screen. The latter includes weather and music: widgets that remain on the screen regardless of the application that is open in the main area. The additional area can be hidden by swiping down on any screen except the home screen. And to open the application panel (there are 10 in total), you need to swipe the information block ribbon to the left or right.
At the bottom of the screen is a navigation bar with quick access buttons to move to different screens, Alice's activation button and go to settings. The lower right corner shows the time and the status of the Internet connection. Pop-up notifications (for example, about speeding) are also worth mentioning: they appear in the lower right corner above other elements of the interface.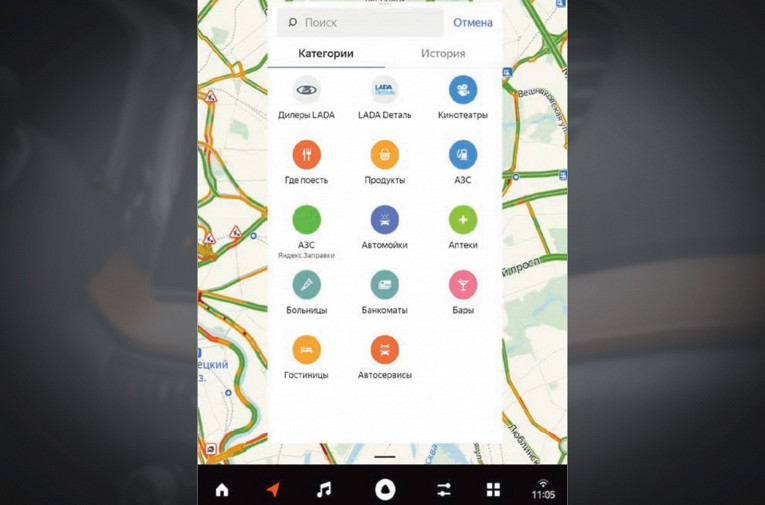 Screensavers are also provided, which can be useful, appearing in the lower right corner above other interface elements. You can hide the information on the screen and select the brightness level and listen to the browser prompts in the background. And the connection to Apple CarPlay and Android Auto is made via a cable, the connector of which is located in the lining of the central tunnel.