At the moment, the expensive MPV is available with a non-alternative two-liter "turbo-four", a plug-in hybrid should appear later.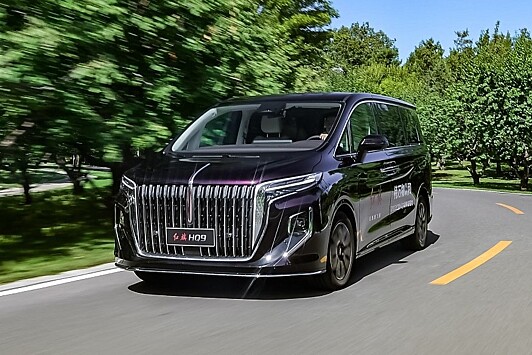 A photo: Kolesa.ruKolesa.ru
Wang under the HQ9 index, owned by the Chinese company FAW, the luxury brand Hongqi ("hunt" or "red flag") was declassified in the summer, at the same time that pre-orders were opened. And now the exact price list has been published in the Celestial Empire and the live sales have been launched. It should be noted that this is Hongqi's third major series debut this year: previously, the LS7 frame SUV and the second-generation H5 sedan have entered the local market. Well, let's add that the MPV segment is quite in demand in China, and minivans are in special demand in the business environment, because it is very easy to convert a monocab into a mobile office. Therefore, HQ9 is primarily aimed at business people.
Despite the "luxury" status, in terms of technology, Hongqi HQ9 has yet to offer anything outstanding. The model is based on a front-wheel drive platform. Under the hood is a 2.0 turbo gasoline four, which produces 252 hp. and 380 Nm, the engine is combined with an eight-speed "automatic". Later, the van should receive a plug-in hybrid version, but details about the filling are not yet available.
Hongqi HQ9 length is 5222 mm, width – 2005 mm, height – 1935 mm, wheelbase – 3200 mm. If the height is not taken into account, then the "Chinese" surpassed in all respects both the Toyota Alphard van, familiar to Russians, and the Lexus LM minivan, made from the last van. HQ9 "only" on 18-inch wheels.
The appearance was made in the current corporate style of Hongqi, the main feature of which is a huge radiator grille in the style of Rolls-Royce. Inside: a "tidy" 7-inch screen and a multimedia system with a touch screen with a diagonal of 16.2 inches. The minivan features a seven-seater sedan with two separate seats in the second row, which have electric adjustments, retractable footrests, ventilation and a massage function. And passengers in the second row are invited to manage all settings using their own remote controls: touch panels are integrated into the armrests.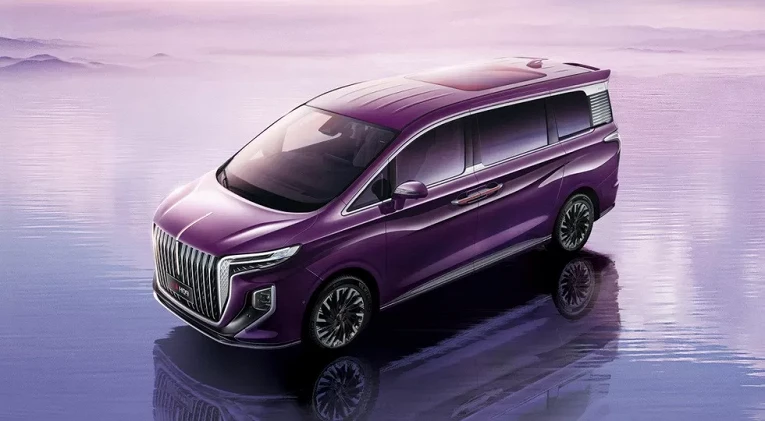 Also in the arsenal of the Hongqi HQ9 is a panoramic roof, a head-up display, panoramic cameras, adaptive cruise control, a lane keeping system and advanced parking.
For a new minivan, they're asking $51,000 to $76,500. The Hongqi HQ9 will compete not only with the aforementioned Toyota Alphard and Lexus LM, but also with the Voyah Dreamer, the Buick GL8 Avenir and the GAC Trumpchi M8 Master.