The dispute between the Indian company Mahindra and the Jeep brand, which at the beginning of the dispute was under the authority of the FCA, and is now part of Stellantis, continues to this day. And the Roxor SUV, even after the facelift, may still be illegal in the US.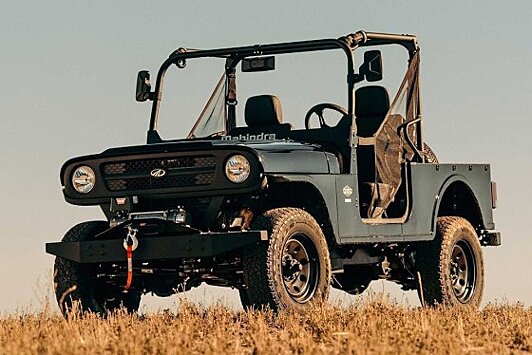 A photo: Mahindra Press Office.Mahindra Press Office.
The US Sixth Circuit Court of Appeals in Ohio said in a Mahindra and Stellantis case that it ruled the earlier court was wrong in its verdict, effectively allowing sales of the updated Roxor after 2020.
It all started in 2018, when a few months after Roxor entered the US market, the Fiat Chrysler Automobiles alliance went to court. The main claim: The Indian SUV looked a lot like their Jeep Wyllis to Americans. After a long period of debate, Mahindra redesigned the model, ditching the vertical grille slots and changing the shape of the wings.
FCA's requirement did not apply to the updated model, since, according to the court decision, the buyer is unlikely to find similarities with Jeep in it, and therefore the American manufacturer will not receive any commercial damage from the departure of customers. But the last instance at this time – an Ohio court – said that it is necessary to look at the root and take into account all previous conflicts between car manufacturers. That is, according to the court, the design of the Roxor continues to violate Jeep's rights, because it is square, with a short wheelbase, no doors and a rounded hood. So the standoff between Mahindra and Jeep continues.
From the editor: the updated Roxor is more like our UAZ, than you should not expect litigation, since the models are presented in different markets.
Mahindra Roxor has a length of 3759 mm with a wheelbase of 2438 mm. The SUV is equipped with a 2.5-liter turbodiesel with a capacity of only 62 hp, the maximum speed is 88 km/h. Gearbox – 5 speed manual gearbox, unit – full wiring.