The State Traffic Inspection will experimentally allow the presentation of the driver's license in electronic format from October 1. This was announced by the head of the traffic police, Mikhail Chernikov, RIA Novosti reports.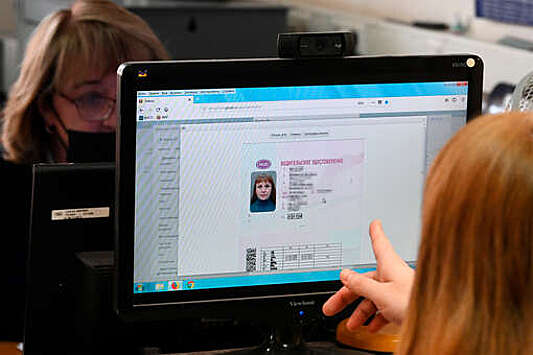 A photo: Maxim Blinov/RIA NovostiMaxim Blinov/RIA Novosti
"Starting from October 1 this year, we are planning to launch an electronic service for presenting a driver's license in the State Services Auto mobile application," Chernikov said during the Kazan Digital Week international forum.
The head of the Traffic Police pointed out that from October 1st an electronic certificate will be used in experimental mode. The necessary amendments to the SDA are now being prepared to make the electronic document legal, Chernikov said. Work is also underway to make the service available to drivers across the country, including offline, where there is no Internet, he added.
Earlier, Chernikov reported that the traffic police, together with the Ministry of Digital Transformation, plans to complete the transfer of the driver's license to electronic format before the end of the year.
The trial operation of the "Gosuslugi Avto" application with electronic registration certificates began in September 2021. At the same time, according to the SDA, the driver is still required to carry paper documents for the car. More than 1.6 million people have registered vehicle registration certificates in the form of a QR code on the app.
In August of this year, Russia launched the possibility to register an accident through the "Gosuslugi Avto".
Plans to include OSAGO's electronic driver's license and policies in the service were announced in May.