According to the president of AvtoVAZ, Maxim Sokolov, already in 2023 the plant plans to "restore and manage to sufficiently localize" the production of Lada Largus and Vesta. Also at the beginning of next year, the production of cars with anti-lock braking system (ABS) will resume. In May, cars with a 16-valve engine will be placed on the conveyor, and closer to 2024, Lada models will also return the electronic stability program (ESP).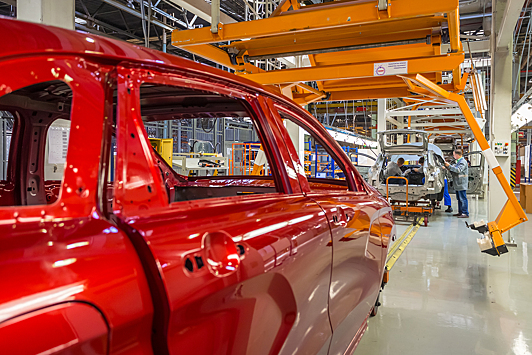 A photo: © Depositphotos© Depositphotos
It was previously reported that until the end of 2022, AvtoVAZ will not return ABS and ESP systems to the list of equipment for Lada cars. Now new information has emerged, according to which ABS and ESP will be introduced during 2023. Meanwhile, the Russian automaker is looking for alternative sources of supply of electronic systems to replace Bosch, and according to unofficial data, the choice of AvtoVAZ may fall on the Chinese company Trinova.
Meanwhile, air conditioning has returned to the list of available options. Also in August, AvtoVAZ resumed the production of vehicles with the ERA-GLONASS emergency response system, however, so far mechanical. Also in August, the problem of airbags for Lada Granta was solved, although the company does not reveal the name of the supplier, noting only that it is from a "friendly country".
AvtoVAZ also has ambitious plans to develop a new automatic transmission: the company will invest 30 billion rubles in this project. Another 10 billion rubles will be directed to the creation of a new "mechanics" and another 20 billion to the all-wheel drive system.