In a recent article, we already talked about the ups and downs in the life of car owners and dealers after Renault left Russia. Warranty and service maintenance of the "French" was inherited by the LADA brand. In a press conference held on September 16, the company shared statistics and plans for the future.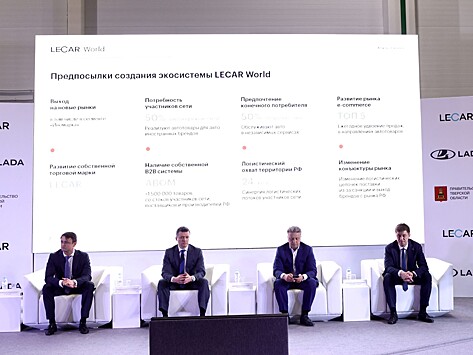 A photo: Kolesa.ruKolesa.ru
In recent months, another 150 Renault dealers have joined 306 LADA centers. In fact, of the 154 centres, 90 have continued to operate as they have until now, 42 have added to the business the service of used cars. A further 16 have switched to other brands but continue to service Renault, and only 5 dealers have suspended their business. It is understood that as a result of the merger, the entire network will operate to uniform standards and serve cars from both brands.
There are problems with spare parts for Renault, but little by little they are being solved. Parts supplies from France and Romania are being restored, and today only 5% of the parts range is being sourced from alternative suppliers. What is included in these problematic five percent, representatives of AVTOVAZ do not specify. However, according to Aleksey Tikhomirov, general director of JSC LADA Image, the only official distributor of Renault spare parts in Russia, the company's warehouses have enough units and complex components for warranty and post-warranty replacement. The stock of spare parts in five logistics centers in Tolyatti, Krasnodar, Novosibirsk, Yekaterinburg and Tver should be enough for 10 years.
What will happen when the "cobos" run out? The question remains open.
However, AVTOVAZ is clearly satisfied with the pace of transformation of the Renault network and is determined to increase its presence in the Russian service market. According to Mr. Tikhomirov, LADA is ready to provide maintenance for cars of other brands, if they leave Russia.
Meanwhile, around 7,000 new Renaults remain on the sites, which have yet to be sold.