Rosstandart has agreed to a voluntary recall of 419 Lexus NX 250 and NX 350 vehicles sold in Russia from January 16, 2022 to date. Two problems were found at once in crossovers: the first concerns the steering angle, the second concerns the electronic parking brake. All recalled vehicles will have their software updated at Lexus service centers.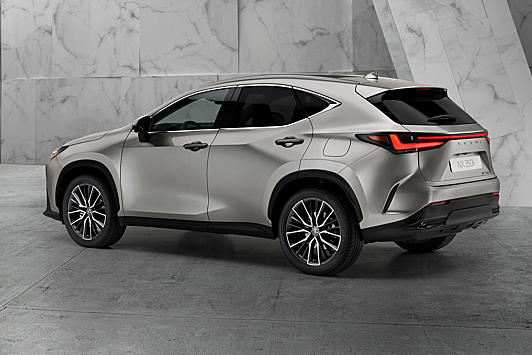 A photo: © Lexus© Lexus
As indicated on the Rosstandart website, one of the reasons for the recall campaign was the incorrect programming of the control computer of the lane keeping assistance system. Therefore, the upper limit of the steering angle may be reached earlier than expected.
The second reason is a defect in the software of the electronic control unit of the anti-skid system. It falsely detects overcurrent of the electronic parking brake actuator and enters a safety mode, blocking its use. This will illuminate the malfunction warning light and display the message "Parking brake failure, contact your dealer".
Due to a parking brake failure, a major recall was announced in the United States a week ago: more than 80,000 2021-2022 Toyota Tundra and Lexus NX pickup trucks were sent there for repair.
All recalled vehicles will have their control software replaced with a lane-keeping assist system and anti-skid ECU at no cost to owners. You can check if the car is eligible for the promotion on the Rosstandart website by looking at the list of VIN numbers.